QualiAgro
Introduction
The QualiAgro experiment is part of the French national SOERE PRO network (Long-term Observation and Experimentation System for Environmental Research on the Environmental Impacts of Recycling Organic Residual Products on Cultivated Ecosystems).
The objectives of the QualiAgro field trial are to characterise the agronomic value of urban waste composts and their impact on the environment, and to link these to the physico-chemical characteristics of the composts, in particular the characteristics of their organic matter and their contaminant content.
Description of the experimental design
The experimental site (48.90°N and 1.97°'E) is located in France on the Alluets plateau (Feucherolles, 78). The climate in the Ile-de-France region is a degraded oceanic type. The soil is a typical Luvisol developed on the loess of the Paris Basin.
The trial was initiated in 1998 by INRA (UMR 1091 EGC, now UMR 1402 ECOSYS) in partnership with VEOLIA.
The trial is structured into 4 blocks of replicated treatments over a total area of 6 ha; each block is made up of 10 plots of 450m², each corresponding to a treatment.
Until 2013, the trial is divided into two sub-trials corresponding to 2 levels of complementary mineral nitrogen: low mineral N or optimum mineral N. Each sub-trial includes 5 organic treatments:
Sewage sludge compost, DVB (co-composting of green waste and/or pallet shreds and/or corncobs and urban sewage sludge);
Bio-waste compost, BIO (composting of the fermentable fraction of selectively collected household waste, mixed with green waste);
Residual household waste compost, OMR (composting residual household waste after selective collection of "clean and dry" packaging);
Cattle manure (FUM), the reference organic amendment;
No organic amendment, TEM.
The system is then run in a simplified wheat-maize succession. The amendments are spread every 2 years on wheat stubble, with a target of 4 t C ha-1.
Since 2014, the site has been farmed organically: plant protection products have been replaced by hoeing, and mineral fertilisers by organic fertilisers. In addition, the low mineral N sub-test is no longer sprayed, but is cultivated with legumes every 2 years, and renamed the LEG sub-test. The optimal mineral N sub-test continues to receive fertiliser, but at a reduced rate of 2 t C ha-1, and is called the PRO sub-test. Finally, all crop residues are now buried, and the crop succession is modified, no longer following a recurring pattern.
The system is equipped with a weather station.
Hydrodynamic monitoring and soil solution sampling were carried out on five plots, each receiving a different treatment (201: DVB; 202: OMR; 203: FUM; 302: BIO; 303: TEM). A pit was dug in each of these five plots to describe and instrument the soil. Since 2015, two of these plots (201 and 303) have been equipped with chambers for measuring greenhouse gas emissions.
Plots 201-DVB, 202-OMR, 203-FUM, 302-BIO and 303-TEM are equipped with sensors on a soil profile up to 160 cm deep, for continuous monitoring of humidity and temperature (303-TEM only). The 5 plots also have fibreglass wick lysimeters at 2 depths (0.45 m and 1 m).
Since 2015, automatic chambers for monitoring CO2 and N2O emissions have been installed on plots 201-DVB and 303-TEM, making it possible to assess greenhouse gas emissions linked to the use of composts.
Collected data
A large number of variables, mainly including physico-chemical characteristics, are monitored in the various compartments of the agro-system (composts, soils, plants, percolation water): compost quality, crop yields and analytical characteristics of grains and crop residues, analytical characteristics of soils by soil horizon, chemical composition of the soil solution, biological communities, organic contaminants, enzymatic activities and mineralisation of organic matter.
The data will be stored in a common database specifically developed for the SOERE PRO network and connected with other SOEREs.
Soil, compost and plant samples are kept in a sample library and are available for further measurements.
Proposed services
Access service for in natura long-term experiments
Data providing services;
Sample providing services;
Detailed service offer
An in situ ecosystem experimentation service;
Instrumentation for the long-term monitoring of these ecosystems and the in situ measurement of environmental parameters;
Devices and tools for collecting samples and data on the ecosystems studied.
In natura experimentation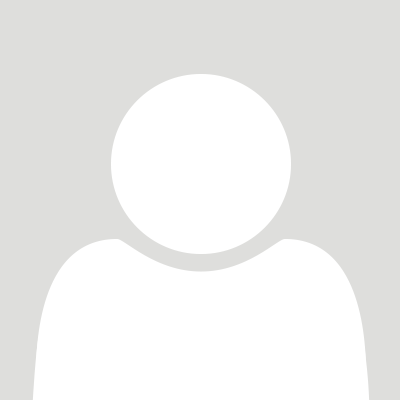 Sabine Houot
Scientific manager
Contact by email
Location
Ferme des Beurreries, 78630 Orgeval, France